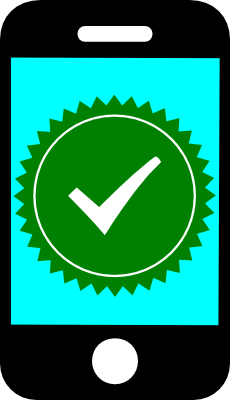 Label Tracking is the Tag Over Android App
Label Tracking is completely free and allows users to check the authenticity of a product equipped with a label provided by Tag Over.
Label Tracking is available on Google Play (Android Store). Click here to download and install it on your device.
How it works
The functioning of the application is very simple and intuitive. When you open the app, it displays an invite to "Tap the label" (put your device close to the Tag Over label), in order to verify the product authenticity (Figure 1).
If your product is NOT in Tag Over's database, the application will display a warning message, because the product may be counterfeit (Figure 2).
If the product is original, you will see the product name, its identification code with the seal of authenticity, its image (if inserted), a description and a list of details about the product (Figure 3-4-5).
The manufacturer's data are very important, too, because the customers can contact it to ask some information. Then, you can share the product on social networks, or via email. Last but not least, if the manufacturer has an on-line shop, the customers can click on a link to directly purchase that product, or other from the same company. Otherwise, it is possibile to send an email with request for a quote (Figure 6).